"The only way to become a writer is to sit down and write." (Kingsolver 2018)
One of the hardest transitions we as writers must make is building a daily writing routine. We must find opportunities to write in our busy lives, and it often feels like time is working against us, or we prioritize other responsibilities.
I work full-time hours as a part-time employee for Disney, and I struggled to find moments to write, then it hit me, there is an endless amount of time, it's dependent on how I use it. I started arriving an hour or two early for my shifts and wrote in the cafeteria until I had to start.
The goal is to prioritize what is most important to you and build a routine that fits into your schedule. You can have a plethora of things on your plate, but it comes down to the balancing act known as time management. You can be working fulltime, volunteering with your favorite nonprofit, spending time with your family, and trying to write your breakthrough novel.
Here I present you with 5 secrets to building your effective writing routine!
1. Set Goals and Intentions
No matter how big or small it is essential to set goals for yourself. You can have a broad goal of completing the first draft of your novel broken up into daily chunks, or you can focus on a singular goal of a specific word count or writing time.
The purpose: to motivate yourself and have a tangible objective to work toward.
When starting my writing routine for my work-in-progress, I sit down intending to write 500 words for the day. It generally takes an hour or two to complete, but I get a feeling of accomplishment when I'm done.
Sometimes I will write much more than 500 words, and some days I will be a little below. Both are perfect because I made more progress than if I didn't write at all.
2. Access Your "Flow State"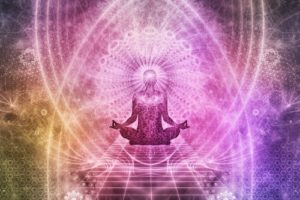 "One of the ways of understanding your unconscious is by realizing that in order to get into (your flow state), you have to actually stop that garbagey analytical reflex voice in your head and induce a kind of trance state." (Butler 2005)
Everybody has a "Flow State," the trick is figuring out how to access it. As stated by Robert Butler, you have to turn off your inner editor and allow yourself to write distraction-free.
It is easier said than done, and what works for one person will not necessarily work for another.
I access my "Flow State" by starting every writing session with meditation. Sitting down, I put on instrumental music, along with binaural beats, and close my eyes. Breathing in a full deep breath – allowing my lungs to fill completely. I then breathe out, slowly letting out all the air. I focus in on my breath allowing all thoughts to come and go, once I feel my mind is clear, I open my eyes and begin writing.
Some people can access their zone with specific music; some people have little rituals that tell their brain, "Okay, I am writing now," and they are ready to go. Try different pre-writing routines until you find what works for you.
3. Play Writing Games
Try to have some fun with your writing routine, you don't want it to become a chore or a drag. Your writing time is for you, it's a place to allow yourself full creativity and freedom, to explore a whole new world, and get to know your characters.
It's special!
Writing Sprints are an excellent way to help increase productivity while increasing the fun factor. Turn off all distractions, disconnect from the internet, turn on a timer for 15, 20, 30 minutes, and type for the entire time.
Don't worry about what you are writing, how it looks or sounds – just let the words out. Once the timer rings, take a break. If it helps you focus, put on some music during the sprint.
You can gather a writing friend and make a competitive writing sprint as well. Loser has to buy the next round of coffee!
You can take writing sprints to the next level using The Pomodoro Technique. Set a timer for 25 minutes, and do your sprint, take a 5-minute break, and then start your next sprint. After four cycles, you can take a longer 15-30 minute break or call it done for the day.
The point is to keep you productive while having fun and being engaged with your writing.
4. Keep a Writing Journal
Have you ever been working on something and come up with a fantastic idea for your work-in-progress, and then you go to write, and it's gone?
Enter your writer's journal.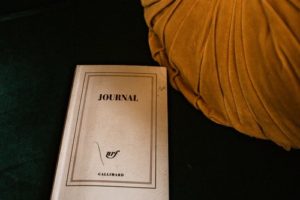 It doesn't have to be a notebook, it can be a notes app on your phone, but keeping track of it and updating it with ideas is essential. It helps keep you organized, and often the act of writing things down helps you better retain the information.
I keep two writing journals: a leather-bound journal I keep in my backpack for whenever I may need, and a note app on my phone. I use my phone for quick access when I can't access my journal and to keep lists of what I want to do for the day.
My leather-bound journal has detailed notes about projects I am writing and subjects I am learning. I find handwriting notes activates a more creative part of my mind. It brings more focus that I can draw upon when I am in my writing sessions.
Use your journal to keep track of what you want to write, when you want to write it, and any miscellaneous ideas that can be developed into future projects or help progress your current work-in-progress.
5. READ!
And the final secret is as simple as it sounds: read. Pick up a book and read in your genre – see how other authors have accomplished things. Buy books on writing to increase your skills – look up blogs, and information online.
Be a sponge!
There is always more to learn. Reading and writing go hand in hand, and one of the best ways to learn is to see writing in action.
I was recently reading Save the Cat! Writes a Novel to better understand the concepts that I teach here. For fun, I am reading The Lord of the Rings: The Two Towers by J.R.R. Tolkien. I look up to his work, and I find when I read before writing, the author can influence my writing and dictate my writing session.
Bonus Tip: Reward Systems
As I stated earlier, your writing routine should be something that is fun and allows you to be productive in your writing. When first building your writing routine, it can feel troublesome and difficult. Motivation will be lacking.
A reward system helps overcome this by introducing positive reinforcement to your routine. Use your goals as your milestones, and when you reach your daily goals, give yourself a little reward, maybe it's a snack, the ability to go out, buying your favorite take-out, anything that helps motivate you.
For your larger goals, you can give yourself more substantial rewards.
Rewards help you build consistency, and must be something you are excited about.
I am a huge gamer and often reward my productivity with gaming sessions. It gives me a feeling of accomplishment while I play stress-free!
Celebrate the small victories, you deserve it!
Conclusion
The two things you must remember when developing your writing routine are: there is no one size fits all, and consistency is the key.
You will need to experiment with your routine – try writing at different times of the day. If writing sprints are causing more stress than productivity, drop them. Remember, it's supposed to be fun!
If you are someone who relies on a schedule, use that to your advantage. Stay consistent and build the habit!
References:
Butler, Robert Olen. From Where You Dream: The Process of Writing Fiction. New York: Grove Press, 2005.
Kingsolver, Barbara. Barabara Kingsolver the Authorized Site. 2018. http://www.kingsolver.com/faq/about-writing.html#10 (accessed March 31, 2020).
The following two tabs change content below.

C. D. Baron
Here at Writing Tips and Sips, I aim to help aspiring fantasy writers – like yourself – become the best that you can be. Grab some coffee and sip while enjoying a plethora of writing advice as well as tips on world-building, for every level. Included within this site is my world-building, book bible for Symphonia, used as an example for advice that we offer. Looking forward to working with you! -C. D. Baron

Latest posts by C. D. Baron (see all)