Hello happy writers! National Novel Writing Month (NaNoWriMo) is well on its way. I am here to provide you with an update on how my NaNo is going and provides some lessons I've learned throughout the first week.
First, for those unaware of NaNoWriMo, it is an event that happens every November with a singular goal; write 50,000 words in a single month. NaNoWriMo has also become a non-profit organization to help motivate writers to finish their novels while bringing awareness to the importance of artistic expression.
On their website, they have tons of resources for writers to help them improve their craft. They also have places for you to track your projects, write with others in the community, and make friends. It's all a really great time, and I hope to get featured on their website one day.
For those curious about participating in NaNoWriMo, be sure to check out my articles on preparing for and the pitfalls of NaNoWriMo. They help you set up for success to keep hitting your goals and finish the challenge easily.
My First Week:

At the time of writing this article, I'm sitting pretty at 11,798 words. When this article releases, I should be fast approaching 12000 words and ending the first week strong. Taking about an hour or two a day to participate in writing sprints at mywriteclub, I have achieved an average daily word count of 1800. That's 100 more words a day than my goal!
In all honesty, Sunday the first, was by far, my most challenging day. It had been a few months since I last wrote in my Work in Progress (wip), and I felt entirely out of practice. Getting through that first writing session was a drag. I had little idea how to capture the voice I had established previously and struggled, bringing the scene to life. I ended the day slightly above 1500 words.
It wasn't until the second day that I started to find a groove. The story began to find itself and the words came much easier. Once the timer started for the writing sprint, my fingers were off, and words flew onto the page. It was fascinating when I would finally look away from my keyboard to pages of words on the screen.
My characters lead me down twists and turns I did not expect and had me sitting in feels that I wasn't ready for. Some characters met their death and have gone through some traumatic experiences in the chapters I wrote. I want to hug all my characters and let them know they'll be all right.
Lessons Learned: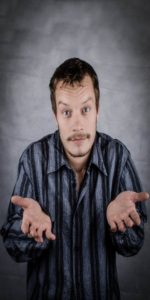 Writing for NaNoWriMo has been an eye-opening experience. I have already been writing almost daily for my Master's program and this blog, but I  put my wip on the back burner. I thought that if I focused on other things, I would be able to improve and maintain my blog writing.
NaNoWriMo forced me to focus on my wip while also maintaining my blog and school work. Getting to 50,000 words in the time frame of a month makes you find the time to write, and the thing is, I'm not drowning.
I went in, expecting to be overwhelmed and let go of some hobbies while replacing my videogame time with time to write. However, I have learned that I have always had the time to work on my manuscript without sacrificing anything. I just needed to do it. Writing close to 2000 words a day isn't always easy and is generally very doable with my current schedule.
Taking the time to focus on my manuscript has reminded me how important my story is to me. It is the reason I went to school and started a blog in the first place.
Conclusion
As it currently stands, I am on pace to finish NaNoWriMo by November 27th. That feels amazing, and I didn't realize how easy it would be to keep up with NaNoWriMo. I'm excited to one day share my novel with all of you!
Thank you for your time with this short little article, but now it's time for me to continue typing away at my wip. Leave a comment below sharing how your NaNoWriMo is going!
If you enjoy this content, consider becoming a writing bean and supporting writing tips and sips. It's completely optional, and every dollar helps maintain this blog to keep providing helpful writing tips.

The following two tabs change content below.

C. D. Baron
Here at Writing Tips and Sips, I aim to help aspiring fantasy writers – like yourself – become the best that you can be. Grab some coffee and sip while enjoying a plethora of writing advice as well as tips on world-building, for every level. Included within this site is my world-building, book bible for Symphonia, used as an example for advice that we offer. Looking forward to working with you! -C. D. Baron

Latest posts by C. D. Baron (see all)