Magazine submissions are an aspiring writer's most ambitious goal. When starting, I had no idea where to begin. I wanted to get my short stories out there but had no way to go about it.
While studying in my master's program, I stumbled on the idea of submitting my work to literary magazines. They even give the possibility of getting paid for your work. It's the first step to becoming an established author, and the good news is anyone can do it. All it takes is a little research, manuscript formatting, and a cover letter.
Though the prep can be time-consuming, it helps you grow as a writer. Having a strong writing routine helps immensely. You better understand how the publishing world works and know what magazines are looking for.
When I first started submitting to magazines, I had no idea what I was doing. I was a lost puppy looking for an umbrella from the rain. The more I wrote and researched, the easier it became. Now my goal is to help other aspiring writers tread the submission trenches at ease.
I'm going to walk you through the researching stage, making clear exactly what you are searching for. Next, I'll show you how to prepare and format your manuscript with resources going into more detail. And I'm going to share how to write a cover letter.
We will also touch on the concept of simultaneous submissions and the approach you should take in sending out your work.
Let's go!
Research for Submissions

The first thing you must know is which genre your narrative falls. Is it a personal memoir on your first love? Or is it an epic fantasy horror aimed to bring dread in your readers?
Every literary magazine is searching for something specific. The editor has a vision for their next issue. If you don't research ahead of time what kinds of stories the magazine publishes, you may be wasting your time.
The first thing I search for when submitting my short story is magazines that publish fantasy. I write in the genre of fantasy and don't want to send my stories to places that don't accept genre writing or are after romance or thriller.
My top choices when I first did my research was Beneath Ceaseless Skies and Podcastle. Both were looking for short fantasy fiction, and I felt my story was right up their alley.
I was wrong, as I later found out. However, they did like my work and encouraged me to send fantasy-driven stories in the future.
It is recommended to subscribe or download a past issue of the magazine to see what types of stories they publish. By reading ahead of time, you will get a better idea of where your story fits, or if you should look for another home.
All stories have a home and are publishable. They may need more fine-tuning, but I believe you will find your magazine. It takes time and patience. It's good to get a list of twenty to thirty magazines in which you want to submit. Learn their requirements and get ready to prepare your manuscript.
Manuscript prep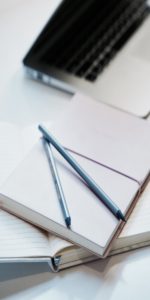 Magazines will have a range in the word counts they are looking for. It is essential to make sure your manuscript falls within that range. If it is too long, you risk them not giving your manuscript a good look or rejecting it because they have run out of space.
They will also ask for your manuscript in a specific format. It is imperative that you follow the rules of their formatting. It helps them distinguish who put effort into making their jobs easier and which manuscripts to ignore.
Manuscripts are usually wanted in an easy to read font, double-spaced. I often saw they were looking for .doc or .docx documents. Some will ask you to leave your name out of the final manuscript, and others will want it there.
It all depends on the magazine in which you submit, so be sure to read their submission guidelines. They will have everything you need to know written out for you. I recommend bookmarking the submission guidelines while you prepare your manuscript so you can continuously look back.
It is good practice to put the approximate word-count on the top of your document. It allows the editors to easily see where your manuscript will fit in the magazine and how much space it will fill.
William Shunn has a fantastic guide to classic manuscript format that I highly recommend you check out. I used his guide to format my short stories, and it is an invaluable tool. It covers every aspect of the format in an easy to digest way. If you do not know classic manuscript format, I cannot recommend this enough.
Cover letter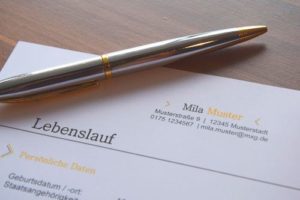 You have twenty to thirty magazines for which your story is perfect. Your manuscript is in perfect classic manuscript format, and now all you must do is write your cover letter. But what exactly do you write?
Basically, you want to tell the editor briefly who you are and your writing history. Maybe you have published before? Great, say that. Perhaps this will be your debut short story: Great say that.
In my cover letter, I start with gratitude for the time it takes them to look through my work and consider my submission. After, I state if my work is a simultaneous submission and that I will withdraw my story if accepted elsewhere.
I start the last part of my cover letter sharing my writing history – stating I am in a master's program and write for my blog. I share my history working for the Disneyland resort, and that my fiancée is my biggest support.
Finally, I end with a thank you for considering my work and sign my name. I try to stay under three-hundred words to make it an easy read for the editor. My story to do most of the talking.
Simultaneous Submissions
If you are submitting your work to more than one magazine, than this section is for you. Many magazines accept simultaneous submission with the caveat that you let them know immediately if your work is accepted elsewhere.
Magazines retain the first publishing rights to your work. Which means they get exclusivity to your story for a set amount of time. If you get accepted in more than one place, it can cause problems that could be avoided.
Keep track of all the places you send your work and pay close attention to the responses you get or don't. The bigger magazines, like The Newyorker, will not send you an email if they do not accept your work. Treat silence as a denial if it is after the typical time it takes the magazine to respond.
Also, be aware that not all magazines accept simultaneous submissions. If that is the case, move to the next on your list, or only submit to that magazine.
Lastly, if you are entering your story into a magazine's contest, know that they will not accept simultaneous submissions. When entering a contest, that story is locked into that magazine. It is best to wait for a response before doing anything else with that project.
When entering a contest, it is good to have other stories ready to submit to magazines in the meantime.
Submission Strategy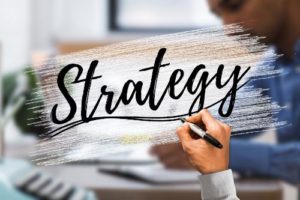 A strategy I like to use when submitting my work is to break my submission into waves. I will have twenty to thirty magazines queued up for submission – a folder for each magazine. In the first wave, I will send my manuscript to five of the magazines.
After submitting, I'll wait until I hear back from all five magazines before submitting to the next five, and so on. This allows me to look at my rejection letters and adjust based on the kind of feedback I am getting.
Most magazines will give you a generic rejection email, and those are the hardest to discern what is not working about your manuscript. However, some magazines – especially if the editor likes your work – will give a personal rejection going into more detail as to why you didn't make it.
These are the best rejections and should be saved for future use. They will be what you base your revision on. Often, if you only get generic emails, then it might be best to send your manuscript out to beta readers. See if you can get some help with directions to take your story.
I would ask classmates or go to the writing community of twitter in search of beta readers. Often, you will find people willing to give feedback on your work.
Keep trying and pushing forward. You will find a home for your work!
Conclusion
Submitting to magazines is a daunting task, which can be easier with the proper prep work. After taking the time to research the places you wish to submit, knowing the format for your manuscript, and how to write a cover letter (that will keep editors interested), the task becomes more manageable.
Know every magazine is different, and what works for one magazine may not work for another. If you are continually getting rejected, be sure to revise your manuscript and look to peers and beta readers for help.
With time and patience, you will make it through the submission trenches and have your work published. Keep your head up!

The following two tabs change content below.

C. D. Baron
Here at Writing Tips and Sips, I aim to help aspiring fantasy writers – like yourself – become the best that you can be. Grab some coffee and sip while enjoying a plethora of writing advice as well as tips on world-building, for every level. Included within this site is my world-building, book bible for Symphonia, used as an example for advice that we offer. Looking forward to working with you! -C. D. Baron

Latest posts by C. D. Baron (see all)